ENGLISH SHOOTING INTERNATIONAL GROUNDS & FACILITIES
GROUNDS
The English School of Shooting is set within approx. 4 acres of landscaped picturesque grounds, and has been developed over more than 3 decades with comfort and accessibility in mind. They are disabled friendly with full access for wheelchairs to both Trap and Skeet and 75% access to sporting. The paths are all concreted or gravelled, insuring no waterproof footwear is required, regardless of the weather. The car park has a capacity of 100 and has a gravelled path connection to the main shooting ground.

All of our sporting and DTL facilities are completely covered in; providing the ideal environment to shoot, come rain or shine. We even provide club umbrellas to ensure patrons are kept dry in-between stands.

The grounds are nestled in the original Royal hunting grounds dating back to nobles such as Elizabeth I.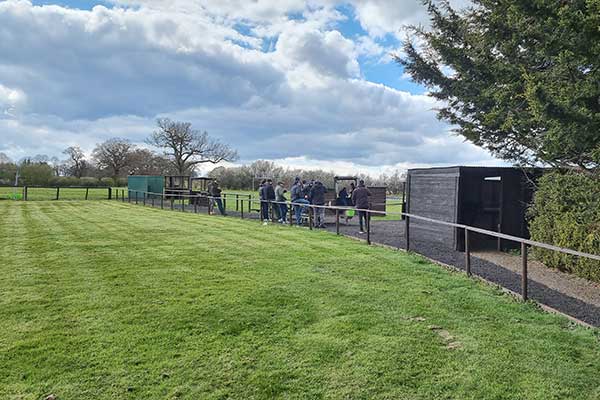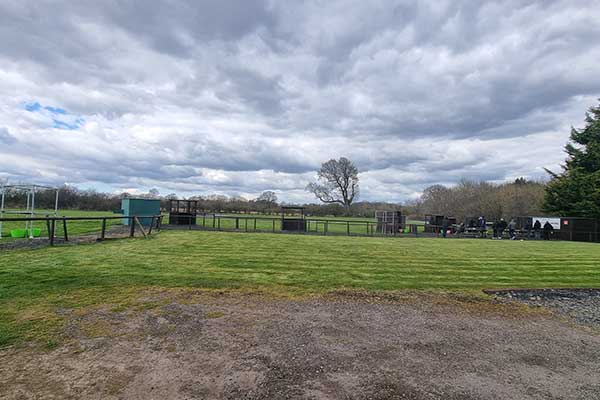 FACILITIES
You can enjoy complimentary coffee and biscuits in our fully heated clubhouse, which provides a comfortable, traditional environment to discuss the days events, as well as trade stories and tips with other shooters, from beginners to professionals.

We have the facilities to offer Sporting, Trap and Skeet disciplines at the English School of Shooting and welcome one and all.

Our grounds are designed with all Shooters in mind, from the absolute beginner to the seasoned Shooter.

Our trap layout and facilities have been developed over time to ensure that everyone is able to come and enjoy a genuine clay pigeon shooting experience with us.